A series of Lafayette County Court Judge Candidate Forums will be conducted by the League of Women Voters of Oxford and North Mississippi between October 11 and 20.
All 8 candidates have agreed to participate.
Four sessions; each presenting two candidates
Candidates assigned to sessions by last name alphabetical order
Each session will be a forum, not a debate.
Moderators will be Joanne Irene Gabrynowicz and Don Mason.
All sessions will be via Zoom.
Sources of more information regarding the new Lafayette County Court and the candidates running to be the first County Court Judge:
Mississippi Administrative Office of the Courts (AOC) website: https://courts.ms.gov/trialcourts/countycourt/countycourt.php
Candidate photos and bios posted by Circuit Clerk's office on the county government website – https://www.lafayettems.com/departments/county-judge-candidates/
Schedule of Forums:
Tuesday, October 11 Carnelia Fondren & Preston Ray Garrett
Wednesday, October 12 Steven Patrick Jubera & James B. Justice
Tuesday, October 18 Tiffany Kilpatrick & Christine B. Tatum
Thursday, October 20 Joshua Aaron Turner & Thomas Alan Waller
Schedule for each Forum:
6:00 – 6:10 Introductions by moderators
6:10 – 6:20 Candidate 1 opening statement
6:20 – 6:30 Candidate 2 opening statement
6:30 – 6:40 Questions by Moderator 1
6:40 – 6:50 Questions by Moderator 2
6:50 – 7:15 Questions from audience / Comments in chat
7:15 – 7:20 Candidate 1 closing statement
7: 20 – 7:25 Candidate 2 closing statement
7: 25 – 7:30 Moderators' thanks to speakers and audience; closing remarks
7:30 Adjourn
County Court Judicial Election: Tuesday, November 8
"For the first time, Lafayette County will have a County Court after the Nov. 8 election when voters will elect the first County Court Judge.
Eight local attorneys have qualified to run for the new seat. They include Steve Jubera, James B. Justice, Carnelia Fondren, Thomas A. Waller, Josh Turner, Ray Garrett, Tiffany Kilpatrick and Christine Tatum."
This is a nonpartisan race and the Lafayette County Democratic Party will not endorse a candidate.
Lafayette County Dems hosted a successful Meet & Greet for Democratic candidate for Congress, Dianne Dodson Black on Sunday, September 18 at Avent Park Pavilion.
Please support Dianne Black with a donation to her ActBlue account or send a check to:
PO Box 612
Olive Branch, MS 38654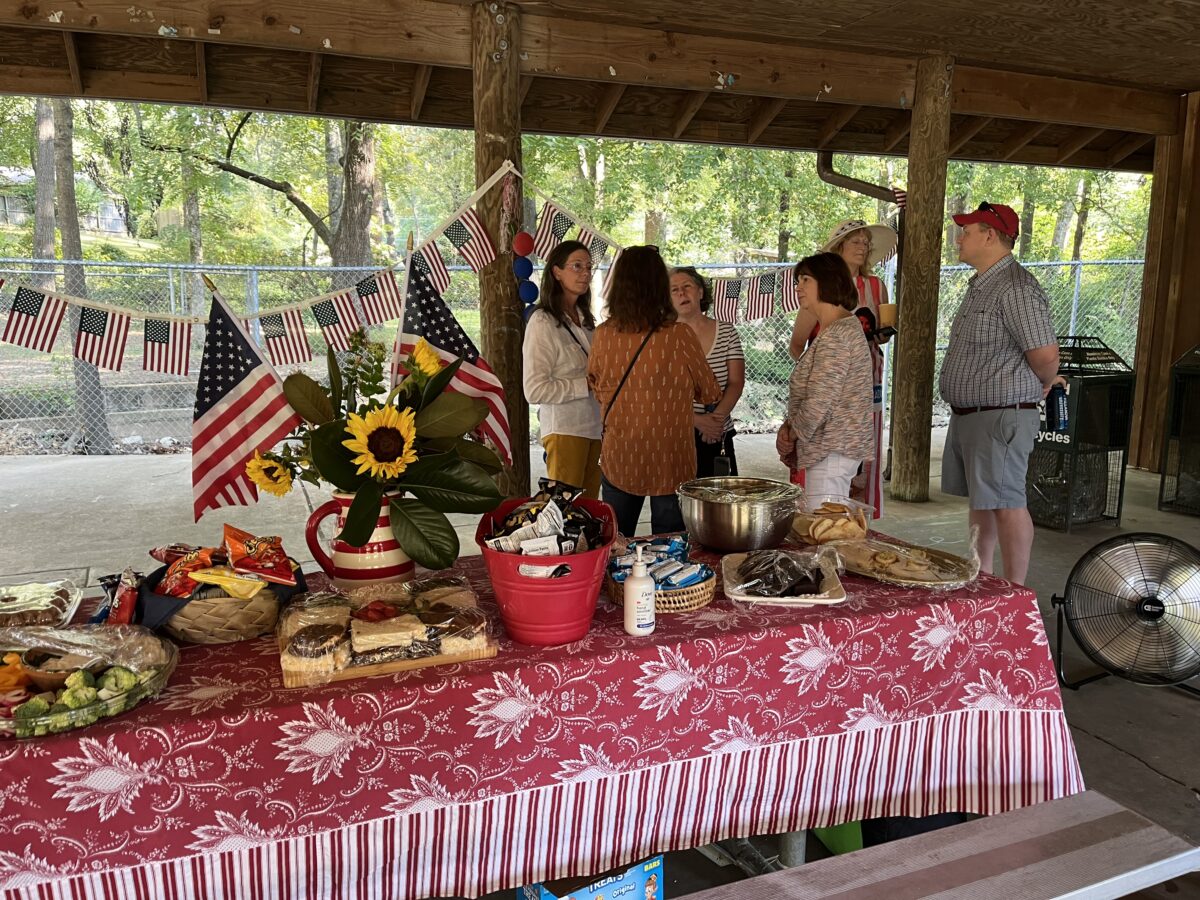 We Need Volunteers
There are many volunteer opportunities coming up! Most importantly, we need poll watchers on election day. Poll watching is crucial for this time around, as Trump has encouraged poll watching by his supporters. We would like to ensure Democratic voters are not harassed or intimidated at the polls. Click the link below to register as a poll watcher or to help out with our upcoming opportunities.
Our Mission
The Lafayette County Democratic Party exists to make the party relevant in the county, to enable the election of Democratic candidates, to conduct primary elections, to support candidates' campaigns and activities, to organize and hold fundraisers, to encourage the registration of new voters and the participation of current voters, to ascertain the needs of the community and to serve as a conduit in keeping candidates and office holders informed of those needs.
Our efforts are to benefit the local, state and national Committees and our constituents in the community.