Resolution Honoring Dr. Martin Luther King, Jr.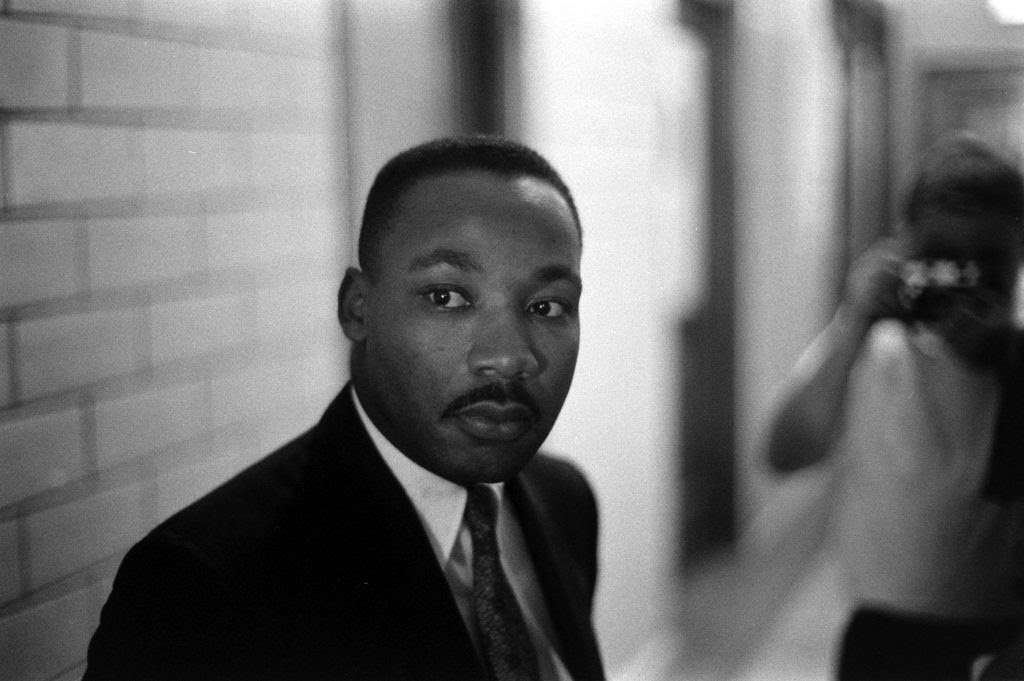 A RESOLUTION OF THE EXECUTIVE COMMITTEE OF THE DEMOCRATIC PARTY OF LAFAYETTE COUNTY, MISSISSIPPI
WHEREAS Dr. Martin Luther King, Jr. changed our Nation forever through his leadership, service, and clarity of vision; and
WHEREAS Dr. King devoted his brief life to strengthening the content of the American character and called on our Nation to live up to its founding principles of life, liberty, and the pursuit of happiness for all its citizens; and
WHEREAS Dr. King helped to organize efforts, plan events, and lead marches seeking advancements in the rights of African Americans to vote, for desegregation, for recognition and respect for labor rights, and to ensure other basic civil rights; and
WHEREAS Dr. King was one of the leaders of the successful Montgomery bus boycott in 1955, which sought desegregation of the public buses in the South; and
WHEREAS Dr. King helped found the Southern Christian Leadership Conference (SCLC) in 1957, and served as its first president; and
WHEREAS Dr. King helped organize the 1963 nonviolent protests in Birmingham, Alabama, that drew national attention to the struggle for civil rights and to the hateful and brutal responses of the local law enforcement; and
WHEREAS, in his famous "Letter from Birmingham Jail" Dr. King wrote that "Injustice anywhere is a threat to justice everywhere"; and
WHEREAS Dr. King also helped to organize the 1963 March on Washington during which he delivered his eloquent and moving "I Have a Dream" speech; and
WHEREAS Dr. King received the Nobel Peace Prize in 1964 for his work toward passage of the Civil Rights Act of 1964 and for combatting racial inequality through insistent use of civil disobedience and nonviolent resistance; and
WHEREAS, Dr. King helped to organize the monumentally inspiring Selma to Montgomery marches in 1965, which assisted advocacy for passage of the Voting Rights Act that year to guarantee all African American citizens the right to vote; and
WHEREAS in later years Dr. King and the SCLC continued working for social change and justice by fighting housing conditions in Chicago, seeking the alleviation of poverty, and opposing needless American wars; and
WHEREAS Dr. King was supporting the garbage workers in Memphis, Tennessee, and planning a national occupation of Washington, DC, to be called the Poor People's Campaign, when he was assassinated in Memphis in 1968; and
WHEREAS Dr. King was posthumously awarded the Presidential Medal of Freedom and the Congressional Gold Medal, numerous cities and states began in 1971 to establish Martin Luther King Jr. Day as a holiday, and was given recognition through a U.S. federal holiday in 1986; and
WHEREAS, through his determination, spirit, and resolve, Dr. King helped lift souls and lead one of the greatest movements for equality and freedom in history; and
WHEREAS his dreams remain unrealized in the United States, educational opportunities remain
unequal along racial and other socio-economic lines, de facto segregation continues in many arenas, voting rights have been curtailed and are under further attack, African Americans are
disproportionately impacted by the criminal justice system and "new Jim Crow" laws, and the civil rights of all Americans face new and persistent threats; and
WHEREAS the Lafayette County Democratic Party Executive Committee wish to honor the legacy of this great American, remember the ideals for which he fought, and recommit ourselves
to ensuring that our country's promise extends to all Americans; and
WHEREAS, as we observe Martin Luther King Jr. Day January 16, 2023, the Lafayette County Democratic Party Executive Committee encourage all Americans to celebrate his memory by
performing acts of kindness through service to others.
NOW, THEREFORE, BE IT RESOLVED BY THE EXECUTIVE COMMITTEE OF THE DEMOCRATIC PARTY OF LAFAYETTE COUNTY, MISSISSIPPI:
That all citizens of Lafayette County and throughout the State of Mississippi be encouraged to honor Dr. King by living out his teachings as we continue to work for the day when the dignity and humanity of every person is respected.
ADOPTED this 9th day of January, 2023
On behalf of the Lafayette County, Mississippi Democratic Party
We Need Volunteers
There are many volunteer opportunities coming up! Most importantly, we need poll watchers on election day. Poll watching is crucial for this time around, as Trump has encouraged poll watching by his supporters. We would like to ensure Democratic voters are not harassed or intimidated at the polls. Click the link below to register as a poll watcher or to help out with our upcoming opportunities.
Our Mission
The Lafayette County Democratic Party exists to make the party relevant in the county, to enable the election of Democratic candidates, to conduct primary elections, to support candidates' campaigns and activities, to organize and hold fundraisers, to encourage the registration of new voters and the participation of current voters, to ascertain the needs of the community and to serve as a conduit in keeping candidates and office holders informed of those needs.
Our efforts are to benefit the local, state and national Committees and our constituents in the community.